Post by howie1 on Jun 3, 2019 6:14:44 GMT
Had a blast out the other night. Been ages since I've taken out the 8" Newt and EOS650d. Nice clear 10 degree Celsius night. An hour from Brisbane so heaps of skyglow in the East until around 9pm. So stayed on the Western objects until 9pm, then went to Southern and lastly Eastern between 9-10pm. All were single 30 second Jpegs, except after the last jpeg target of M83, I then stayed on it for another half an hour switching to RAW 60 second for a stack of 9 frames. Massive difference between that single 30 second jpeg compared to stack of 9 x 60sec raw. But that's to be expected. Having said that, the first 2 hours shooting single 30 sec frames meant I got to 24 objects in that two hours, and spent some time "observing" the objects and reading up on their data and distances etc, etc. That's what VA is about ... blurry images but heck who cares ... the observing and reading up of info was the fun part. The images below are all screengrabs off a desktop video I shot. Very fun.
Also fun ... the third image was trying out the DARV polar alignment technique. Google it. Quite interesting trying that out.
Image 1 Jupiter using EOS Utilities Liveview 5x magnification "button". I was trying out a new custom white balance and it produced way too much green! Jupe looks wierd! You can see I have the EOS Utillities white balance adjustment tool open in my attempts to try to correct the faulty WB I'd tried. Next outing, I'll return to my normal white balance settings. I've already shot it - defocused black bitumen in heavy shade with the image set as the one to use for white balance. We'll see how it turns out next outing.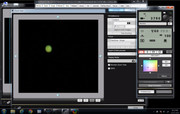 Image 2 Splitting the Acrux doublestar again using EOS Utilities Liveview 10x magnification setting. So 454x mag.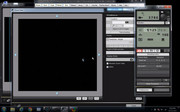 Image 3 DARV Polar Aligning. Again, Google DARV polar alignment to find out more about this interesting technique. I won't be using it as it is longer to perform than the standard HEQ5 hand control PA routine and it is good enough for 90 second to 2 minute subs without guiding. But it was fun learning another new technique for PA. Always nice to learn new stuff.
Image 4 Tarantula Nebula. AstroToaster (old version) and still struggling a bit with the white balance. One of the beauties of using the EOS Utilities and AstroToaster pairing is the camera hasn't left the scope, no barlows put on or taken off, focus unchanged, but while in the above we're able to do 454x magnification you just slew to big Nebs like the Tarantula and it's then down at 45x mag. Big time fun.